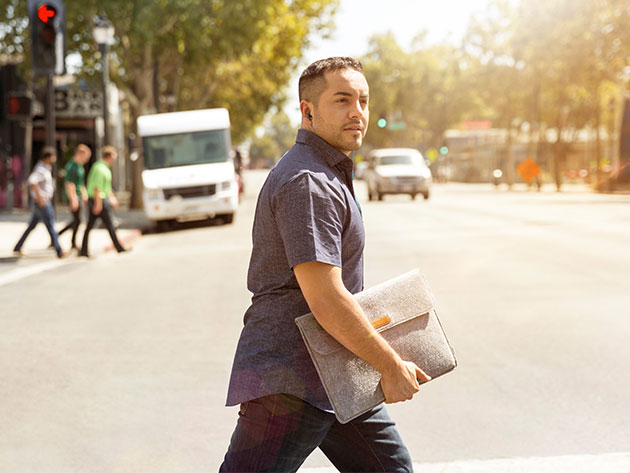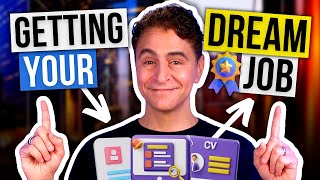 The Complete Job, Interview, Resume/LinkedIn & Networking Guide
279 Lessons (12h)
SECTION 1: Introduction to Getting Your Dream Job and How to Take this Course

SECTION 2: Part 1 of 3: Interviewing: Let's Turn Your Weaknesses into Strengths

SECTION 3: What Are Your Strengths & How to Ace Questions About What You Are Good At

SECTION 4: What to Bring to the Interview to Increase Your Chances of Getting Hired

SECTION 5: How to Answer Any Question You Have No Idea How to Answer & Using Frameworks

SECTION 6: What You Must Know About the Company That Is Interviewing You

SECTION 7: Bond with the Interviewer First!

SECTION 8: Transition Words, Words to Use, Words Not to Use and Words That Buy You Time!

SECTION 9: When to Stop Talking & How do You Know If You Are Doing Well (Do They Like You)?

SECTION 10: How to Know What the Next Question is That They Will Ask You?

SECTION 11: Practice Answering These Tough Questions (and My Humble Thoughts on How)

SECTION 12: Why You Need to Think Like Your Interviewer & Help Them with Their Career

SECTION 13: Additional Crucial Strategies to Address in Interviews

SECTION 14: Body Language, Tone, Voice Modulation and Demeanor During the Interview

SECTION 15: What to Wear to the Interview

SECTION 16: Reasons I Have Hired and Not Hired People

SECTION 17: Strategies Based on the Seniority of the Person Interviewing You

SECTION 18: Questions to Ask in The Interviews

SECTION 19: What to Do the Morning of the Interview (Before the Interview)

SECTION 20: What to Do Immediately After the Interview

SECTION 21: You Got the Job! Now What?

SECTION 22: What if You Don't Get the Job & When to Turn Down the Offer

SECTION 23: Part 1 Conclusion+Inc.com Articles I Published that Could Help with Interviewing

SECTION 24: Part 2 of 3: Building the Perfect Resume, LinkedIn Profile+Goal Setting Workshop

SECTION 25: Goal Setting Workshop:What Your Perfect Resume Will Look Like in 10yrs[Optional]

SECTION 26: Impactful Words & Job Titles to Include on Your Resume

SECTION 27: Your Biggest Accomplishments in Your Life (So Far) & How to List On Your Resume

SECTION 28: Creating the 1st of 3 Sections of Your Resume (The Work Experience Section)

SECTION 29: Creating the 2nd of 3 Sections of Your Resume (The Education Section)

SECTION 30: Creating the 3rd of 3 Sections of Your Resume (The Personal/Other Section)

SECTION 31: Formatting and Putting the Resume Content Together

SECTION 32: Applying for Jobs with a Cover Letter Strategy

SECTION 33: Optimizing or Creating Your LinkedIn Profile to Improve Your Career Prospects

SECTION 34: Creating or Optimizing the Summary Section of Your LinkedIn Profile

SECTION 35: Adding More Depth to Your LinkedIn Profile

SECTION 36: Adding Recommendations to Your LinkedIn Profile

SECTION 37: Endorsing People on LinkedIn and Why You Should Do This

SECTION 38: Why We All Must Become Journalists in Order to Network: I Will Teach You How

SECTION 39: Following Successful People on LinkedIn

SECTION 40: Secrets to Get Recruiters & People You Want to Work for Notice You Via "Groups"

SECTION 41: Important Non-LinkedIn Tips to Ensure Recruiters Notice You (the Right Way Only)

SECTION 42: Part 3 of 3: Networking: Now is the Best Time in Your Life & History to Network

SECTION 43: How Do We Get All of These Awesome Networking Meetings?

SECTION 44: Maintaining Networking by Staying in Touch …How Can We Follow Up?

SECTION 45: Networking to Help You Change or Start a New Career

SECTION 46: Networking with Your Heart So You Can "Accidentally" Receive 10x > than You Give

SECTION 47: Networking to Reach Your Goals [Optional: If You Completed the Goal Exercise]

SECTION 48: Networking Strategies if You Have No Idea What to Do and/or You're a Student

SECTION 49: Inc.com Articles I Published that Could Help with Networking

SECTION 50: Conclusion, Next Steps and Thank you!
Land Your Dream Job with This Step-By-Step Guide By an Award-Winning MBA Professor
Business Career Coaching

Chris Haroun | Award Winning MBA Professor, Venture Capitalist and Author

4.5/5 Instructor Rating: ★ ★ ★ ★ ★ ★


Chris Haroun is an award-winning business school professor, venture capitalist, MBA graduate from Columbia University and former Goldman Sachs employee. He has raised/managed over $1bn in his career. He also has work experience at hedge fund giant Citadel, consulting firm Accenture, and several firms that he has started, including an investment firm that had a venture capital / private investment in Facebook several years before the Facebook IPO. He is the founder and CEO of Haroun Education Ventures.

According to Business Insider "Haroun is one of the highest-rated professors on Udemy, so you can expect to be in good hands through the course of your education."

848,585 Total Students
117,588 Reviews
Terms
Unredeemed licenses can be returned for store credit within 30 days of purchase. Once your license is redeemed, all sales are final.
All reviews are from verified purchasers collected after purchase.
Great practical tips to interview better by being prepared to highlight your strengths and not be caught off guard by unanticipated questions
Jul 5, 2020
This site and this class is very helpful in updating my job search skills, expecially the section on resumes
Jun 13, 2020
Very very good course, recommend it to anyone looking to getting ahead in the job market. Requires a lot of reflection, so take time to digest and strategize on all the information.
May 28, 2020